In China the 'The Bobbleshop' agent is doing a great job in converting our latest 'The Ring' 3D scanner into a 3D Kiosk. Ideal for amusement parks and merchandise stores.
The Bobbleshop is the perfect 3D scan to print solution with absolutely zero manual interaction. The result is always, again and again, a 100% perfect, and now we're teaming up with the largest Mimaki Printfarm also a 100% uniform; solid printing in bright and shiny colors.
Imagine upgrading your cue into a 3D experience.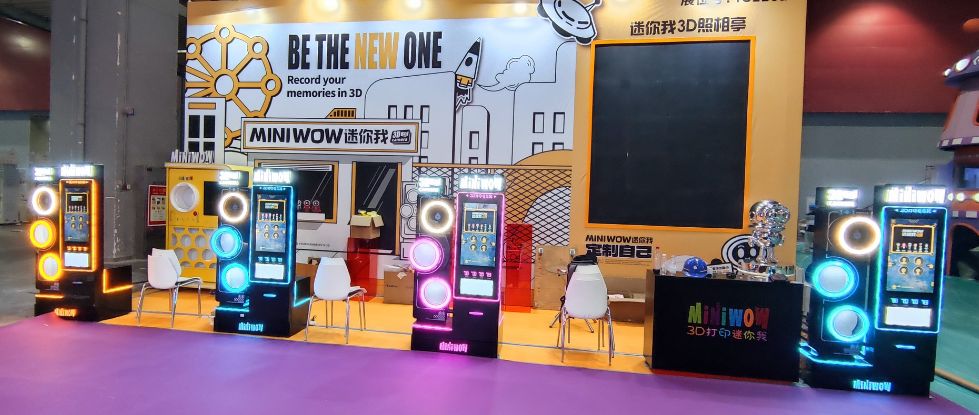 Disclaimer
The video is of very low quality, but it will give you a quick impression of the look. Over the years we have developed over 10 skins for our scan solution. Together we can also design a unique skin to match your corporate profile.
Check the animated video here: